Associates
Dialogue by Design has a large and diverse pool of associates, working as facilitators, analysts, writers, trainers and evaluators.
They work with us on a regular basis to provide additional capacity and to bring specialist technical knowledge and experience to our work.
Our associates help us work flexibly and effectively, enabling us to deliver excellent results for our clients.
Andrew Acland - Associate trainer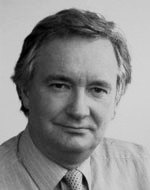 Andrew has been an author, trainer, consultant and practitioner in mediation, conflict resolution, consensus-building and stakeholder dialogue since 1985, and has worked in contexts ranging from the political, social and environmental to the legal, corporate and organisational. He was one of the pioneers of Alternative Dispute Resolution (ADR) in the United Kingdom; his political intervention experience includes South Africa and the Middle East; and in 1994 Andrew was Bryant Wedge Visiting Professor at the Institute for Conflict Analysis and Resolution, George Mason University.
Since 1992 Andrew Acland has specialised in designing and facilitating dialogue in complex, multi-party, multi-issue contexts, often with environmental and/or social sustainability dimensions. He was a founding member of The Environment Council's innovative consensus-building and stakeholder dialogue programmes, and shared responsibility for developing its enormously successful and influential facilitator training programmes. He has worked with NGOs, government and business on issues such as the transport of nuclear waste, decommissioning of offshore installations; industrial development in environmentally sensitive areas; corporate social responsibility; genetic modification; sustainable agriculture; carbon sequestration; fuel poverty; marine exclusion zones and many others.
See more
Rob Angell - Associate facilitator and trainer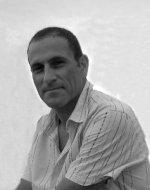 Rob Angell is Director of R K Partnership, a consultancy specialising in stakeholder engagement, facilitation and mediation. He has 20 years experience in the environment and public sector field ranging from facilitation & conflict resolution, training and process consultancy to environmental & sustainable development management, freelance writing, photography and campaigning.
Rob has been the lead facilitator and process consultant for a range of clients to deliberately involve stakeholders in formulating environmental decisions or resolving conflicts. Examples include policy & strategy development for national government and the private sector on waste management, the decommissioning of nuclear power stations and precautionary measures for electromagnetic radiation; for regional public sector on flood alleviation schemes. He has also designed and run European wide e-consultations for WWF and run training courses for the public, private and community sectors on participation, facilitation and sustainable development.
See more
Rhuari Bennett - Associate project manager and facilitator
Rhuari is a Director of 3KQ and operates across the roles of project manager, facilitator and trainer. For 8 years he has specialised in stakeholder engagement within technical environmental decision-making in fields such as nuclear waste management, construction, energy efficiency and production, recycling and incineration of waste, and forestry and land management.
Rhuari's interest in environmental decision-making stems from his professional training in Zoology (BSc) and Agricultural Economics (MSc), in particular the understanding that the quality of decisions often depends as much on socio-political factors as 'technical' factors. This led to him developing an interest in how people get engaged in the decisions that affect them. He spent 3 years working in international development in UK and Africa, focusing on how local communities improve their lives by influencing environmental decisions through active participation.
Recent projects include:
Nuclear Decommissioning Authority: UK-wide stakeholder engagement, in collaboration with Dialogue by Design
Committee On Radioactive Waste Management (CORWM)
Ashdown Forest management - scoping study of stakeholder views
Waste and Resources Action Programme (WRAP)
Broads Authority National Park - Sedimentation Workshop
See more
Jeff Bishop - Associate facilitator
Jeff has been at the leading edge of all aspects of community engagement in environmental planning, design, regeneration and sustainable development for over 30 years, in the UK and overseas. His work has been central in the development of government policy on better engagement practice in planning, wind power and rural community development. He has also worked, and still works, at the 'coal face' directly with local communities (including his own) on a very wide range of environmentally related issues and projects, with a strong emphasis on renewable energy.
Jeff deliberately mixes research work with training with practical projects, each spinning productively off the other. He works regularly in partnership with other freelance specialists and organisations such as Dialogue by Design.
Jeff trained and practised originally as an architect. Without further training available at the time on community involvement etc. he developed these skills 'on the job'. He has however been a Visiting Professor in Engagement in New York and North Carolina and contributes regularly to international academic events and publications.
See more
Ian Christie - Associate research analyst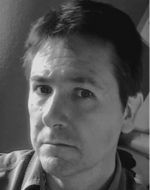 Ian Christie is an independent researcher, consultant, writer and teacher working mainly on environmental issues and sustainable development.
He is an associate of the Green Alliance, an environmentalist think-tank, and is a visiting professor at the Centre for Environmental Strategy , Surrey University. He has worked in central and local government, business consulting and social research. Previous roles include joint head of environment and waste management at Surrey County Council; deputy/acting director of the think-tank Demos; associate director of the Henley Centre for Forecasting; and research fellow at the Policy Studies Institute.
His project clients range from Government Departments and agencies to NGOs. Ian is a trustee or advisory committee member for a number of charities, including Involve, The Environment Foundation and WWF. Publications include Managing Sustainable Development (Earthscan, 2000, with Michael Carley) and From Here to Sustainability: politics in the real world (Earthscan, 2001, with Diane Warburton).
See more
Tom Cohen - Associate research analyst and writer
Tom is a transport expert with over a decade's experience. He specialises in the use of citizen participation to harness public opinion in the development of projects.
This includes planning and running focus groups and workshops with a range of participants, planning and conducting structured and semi-structured interviews with senior stakeholders, design of questionnaires, quantitative analysis of results and managing consultation processes. He has worked on projects for a range of local, regional and devolved authorities across the UK.
Tom holds an MSc in Transport.
Lindsey Colbourne - Associate facilitator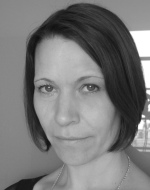 Lindsey has been working as one of the UK's leading facilitators for more than 16 years.
She is widely recognised as a pioneer in both the practical application and the thinking underpinning stakeholder dialogue and the use of interactive and participatory processes within decision making in three key roles:
As a professional facilitator:
Since 1992, Lindsey has worked extensively with the public, private and voluntary sectors in the UK and world-wide, specialising in cross-sectoral dialogue and partnership working on complex issues: at 24, she built a voluntary network of more than 1,500 people working for sustainable development; she has run a national charity; she has worked in situations of extreme conflict; she has turned around a number of 'failing' processes to enable them to reach conclusion. Much of her work has involved working in bilingual and multi-cultural contexts, including work in the UK, Pakistan, Brussels, France, and Thailand.
As a pioneer and capacity builder:
Lindsey is founder of Lindsey Colbourne Associates, InterAct, InterAct Networks and Involve. These organisations are dedicated to building capacity for effective participation across the UK. She runs approximately 20 training and action learning events a year, as well as providing coaching and mentoring.
As a policy advisor:
Lindsey is working to promote participatory practice at a policy level, including as a member of a NICE Programme Development Group on the value of community engagement in delivering health outcomes and as Lead Commissioner for engagement and communications on the UK Sustainable Development Commission. Lindsey is also a Dialogue and Engagement Specialist for the Sciencewise Expert Resource Centre.
See more
Alison Crowther - Associate facilitator and research analyst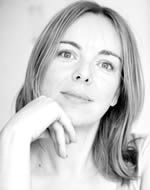 Alison Crowther is a consultant and trainer in the field of facilitation and public engagement with over 12 years experience in the environment and science sector. One of Alison's current projects is the DIUS Sciencewise Programme in which she mentors and supports those inside and outside government running Sciencewise sponsored projects. Drawing on extensive networks of practitioners, academics and research and industry bodies across the UK and Europe she helps put civil servants in touch with the appropriate level of expertise to run and learn from successful public dialogue activities. Recently she has set up a group of 18 facilitators to help carry out Sciencewise activities.
Also within national Government, Alison has worked since 2005 as an associate with Future Focus based in the department of Business, Enterprise and Regulatory Reform, helping groups work together, from team building, strategy and other internal meetings to meetings with key stakeholders and wider groups.
Outside government Alison's work spans arts, environment and sustainable development work. She has also run small events, training and conferences for Agencies such as the Human Tissue Authority and often helps local community groups such as Transition Towns to work effectively together. Between 2001 and 2004 Alison lived and worked in South America working mainly with human rights and environment issues but also on special projects such as stakeholder dialogue for semi-uncontacted tribes on legal tenure and land-rights. Ongoing work with businesses focuses on mass behavioural systems and notions of happiness to inform work on sustainable consumption and climate change.
As Dialogue Development Manager at The Environment Council for 6 years in the 1990s Alison undertook pioneering work on environmental consensus-building and participatory working. With involvement in pivotal projects on nuclear, water, waste and contaminated land, she has worked with a broad spectrum of people from pressure groups, local and central government, business and directly with citizens.
Alison holds an MSc on in Mediation and Conflict resolution from the psychology department of Birkbeck College, London, qualifications in environmental science and a BA in Music.
See more
Phil Downing - Associate writer
Phil is an expert on issues such as sustainability, recycling and behavioural change. He combines this with knowledge of policy and strong writing and research skills.
Previously Phil was an Associate Director at Brook Lyndhurst and Head of Environmental Research for Ipsos MORI.
Phil holds a BSc degree in Environmental Science from the University of East Anglia.
See more
Alison Dunatov - Associate research analyst
Alison has international experience in environmental sustainability gained primarily in the transport sector and excellent knowledge of travel behaviour change, demand management, and public consultation and stakeholder engagement. She has worked for over 10 years in public and private sectors, dealing at all levels from the public through senior managers, executives and elected members.
Alison is a skilled project manager with an excellent track record of delivering on time, within budget, to the client's satisfaction. She is also an experienced and creative facilitator, trainer and public speaker, with excellent verbal and written communication skills.
See more
Catrin Ellis Jones - Associate facilitator and research analyst
Catrin provides independent designed dialogue, conflict resolution, partnership development and stakeholder engagement. Her background and early career is in earth sciences. In the early nineties she was awarded a PhD in geochemistry and was a post-doctoral fellow from 1992-1994.
For the last few years, Catrin has worked as facilitator and process consultant on organisational, local, and national issues. She is comfortable with a range of participatory methods and styles and is experienced in using this flexibility to deliver optimal results for her clients.
Catrin spent ten years as a professional in the resource exploration, extraction and environmental remediation sector. She was Chief Geochemist of the Exploration and Acquisitions division, Codelco - Chile's national copper company for two years and later consulted on grassroots environmental resource developments in other international fora.
Since her return to the UK she has applied her management and evaluation skills to a number of successful and award winning social enterprise and community-led environmental projects.
Her wide experience of working with government officials, business leaders, academics, experts and communities informs her conviction that the quality of decisions and resulting actions, depends upon a thorough exploration of context, including socio-political factors as well as "technical issues".
Catrin is a fluent Welsh speaker.
See more
Helen Fisher - Associate research analyst
Helen has worked in the field of stakeholder engagement and corporate responsibility for several years. Her main focus is helping organisations to communicate better with their stakeholders on sustainability and corporate responsibility strategy.
She has undertaken a range of work with several multinational companies, including strategy drafting, peer reviews on performance and communication, sustainability report analysis, and coordination of an external stakeholder panel. She also has experience as a report writer, coordinator and support facilitator at large and small-scale stakeholder engagement projects across the public and private sectors. Her experience ranges from conducting one-on-one stakeholder interviews through to working closely with business directors on high-level strategy, from single workshop reports or articles through to large-scale analytical research projects.
Originally a zoologist by trade, Helen's focus on communications and stakeholder engagement stems from an interest in group dynamics and human interaction. As a musician, she believes in approaching all of her work with a sense of innovation and creativity, whilst at the same time delivering outputs that are both robust and useful.
Helen is an associate of 3KQ and also works regularly with Dialogue by Design, Shared Practice and Involve.
See more
Justin French-Brooks - Associate research analyst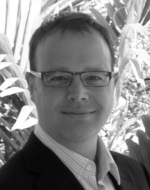 Justin is an independent sustainability specialist with a 10-year track record in the resource management sector. He has worked with a wide variety of clients on environmental projects in both the private and public sectors, including central and local government. Many of his projects have a strong element of stakeholder dialogue.
During six years at WRAP, the national recycling programme, he worked with SMEs, local councils, including elected members, and waste management companies on projects to reduce the UK's reliance on landfill. Many of these required active stakeholder communication and engagement. He has also worked at Defra, and ESA, the trade association for the waste management industry.
His knowledge of the resource management agenda extends from recycling systems and energy-from-waste, to producer responsibility and sustainable consumption and production. Justin has also been involved in the implementation of EU legislation in the UK and the development of domestic waste management policy. He is a member of the Chartered Institution of Wastes Management.
In addition to providing sustainability consulting, Justin is also a professional writer and technical editor working under the name Word to Dialogue. He writes for industry journals and works with organisations to improve the quality of their written communications.
See more
Dr Dominic Gooding - Associate IT and systems developer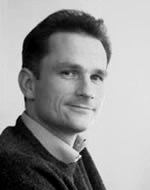 Formerly a lecturer at the University of Warwick working with the Development Technology Unit, Dominic went on to become the Director of Creative Environmental Networks, a European Energy Agency dedicated to reducing the environmental impacts of energy consumption, alleviating fuel poverty and promoting socially sustainable business.
Dominic has an engineering background with both B.Eng. and PhD. He has been developing data management and IT systems since 1993 when he wrote a finite elements engineering package to model the propagation of dynamic stress waves through semi-compressible materials. Subsequently he has developed many multi-tiered software applications concerned with the efficient management of high volume business data and information storage. His specialism is the integration of user-friendly presentation applications with performance data storage and interrogation.
Dominic has considerable IT skills and programs at an advanced level in several languages including; visual basic, java, javascript, ASP, JSP, SQL, XML and HTML.
See more
Rebecca Gwynn-Jones - Associate facilitator and research analyst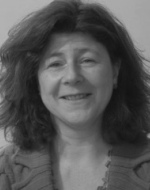 Rebecca Gwynn-Jones is an independent facilitator with more than 10 years experience designing and facilitating multi-stakeholder dialogues and the development of multi-sectoral partnerships within the field of sustainable development. She works for local and national government and their agencies, NGOs and the corporate sector. Rebecca is also an Associate InterAct, a UK collaboration between practitioners, researchers and policy advisors dedicated to furthering participative and deliberative processes at all levels.
Rebecca has particular experience in conflict resolution, consensus building and stakeholder dialogue, waste and recycling Energy efficiency (including more than four years intensively assisting the Energy Saving Trust develop and run the multi sectoral Energy Efficiency Partnership for Homes.
See more
Richard Harris - Associate facilitator and trainer
Richard Harris is a Director of 3KQ and a leading independent process consultant, facilitator and trainer. For more than 15 years Richard has focussed his work on stakeholder engagement, environmental conflict management and sustainable development.
Richard's experience is "rooted" in the natural environment, in his early career he trained as an Arboriculturalist and worked in the UK and Australia as a contractor, consultant and local government officer.
During his time as Principal Environmental Development Officer for Bedford Borough Council in the early 1990's issues such as conflict management and processes of stakeholder engagement in decision-making, became a key focus and a developing professional interest. As a result, Richard left local government in 1997 to establish his own process design and facilitation practice and has since worked with a variety of clients across sectors and in a range of subject areas and levels of conflict. Richard has managed a number of strategic planning and development projects involving visioning, scenario working, strategic action planning and including both bespoke processes and also using Future Search, Search Conference and Open Space Technology methods, amongst others.
Recent projects include:
Nuclear Decommissioning Authority: UK-wide stakeholder engagement, in collaboration with Dialogue by Design
Committee On Radioactive Waste Management (CORWM)
Vision for Kent, in collaboration with Dialogue by Design
See more
Rowena Harris - Associate facilitator and research analyst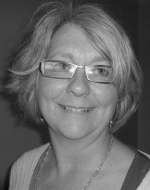 Rowena's work is primarily informed by a personal belief that people have the potential capacity and right to understand and participate in making the decisions that impact upon their lives. This conviction is based on her accumulated experience of working with community groups, national Government Agencies, local authorities and in the voluntary and commercial sectors.
Rowena has a background in education in schools and in community development. She spent many years developing partnership projects in Bristol involving health workers, librarians, schools, colleges, community workers and local parents to encourage Family Learning Projects - precursors of Sure Start Initiatives. During this time she became interested in the challenge of working towards sustainable solutions with groups of people from very different backgrounds and interests. Having been trained by Neighbourhood Initiatives Foundation in Planning for Real she realised that facilitation and mediation were the skills she needed to develop. The training and experience provided by The Environment Council in Stakeholder Dialogue provided a spur to becoming an independent consultant in 1999.
With 3KQ and Dialogue by Design, Rowena has been the lead facilitator for stakeholder workshops for the Nuclear Decommissioning Authority. She has also led 2 community liaison groups looking at proposed Energy from Waste Facilities.
As an independent facilitator and trainer Rowena's clients have included The Environment Agency, The Nuclear Decommissioning Authority, The Welsh Government, DEFRA, DECC, Shell, Land Securities, Nuffield Health, Book Trust and numerous local authorities and third sector organisations.
This year as part of her continuing professional development Rowena has undertaken a post graduate course on Sustainability and Systems Thinking with the Schumacher Institute and attended a 6 day course at the University of the West of England on Addressing Community Tensions.
See more
Pippa Hyam - Associate facilitator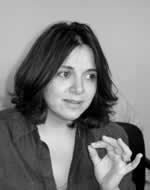 Pippa is one of the UK's leading facilitators. She is a pioneer in the use of stakeholder dialogue and participatory processes in decision making. Starting her career in information and communications at Friends of the Earth UK, she went on to work in Canada for a company dedicated to public policy decision making (PDA International). She then set up and ran PDA's office in London for three years prior to setting up her own business. Pippa was a founder member of The Environment Council's Environmental Resolve Committee as well as a founder member of Interact, a network of practitioners, commentators and academics working in the field of participation.
Pippa was responsible for the design and running of a project to develop a community waste strategy in Hampshire in the early 1990's, one of the UK's earliest examples of a participatory approach to community consultation and involvement. Following that she led a team in the design and implementation of a pan-European project for Shell to find a solution to the Brent Spar disposal problem. She has worked on projects as diverse as international consultations around gas exploration projects in Peru, mining projects in Madagascar, the development of best practice guidelines for the renewable energy sector, community planning processes for local communities and strategic decision making workshops for corporations.
Since setting up Dialogue by Design Pippa has specialised in integrating face-to-face approaches to consultation and engagement with web-based tools.
See more
Hally Ingram - Associate facilitator and research analyst
Hally Ingram is an independent external affairs practitioner, with extensive experience across the private, voluntary and public sectors. An interest throughout her career has been in projects that take an inclusive approach and engage people in finding solutions.
Prior to becoming freelance, Hally built a track record in stakeholder engagement, issues management and corporate responsibility. She started her career with The Environment Council, where she was instrumental in setting up its dialogue service which she went onto manage. She then worked for the energy company Shell, where she held positions of External Affairs Advisor on Iran and Issues Manager for Shell Gas & Power.
As an independent consultant, Hally's work has focused on facilitation, stakeholder engagement, research and business support. Topics she has worked on include health, energy and culture. As well as being an associate of Dialogue by Design, Hally is the Business Development Manager for Hopkins Van Mil: Creative Connections.
See more
Aisling Irwin - Associate writer
Aisling is an award-winning journalist. A former science and medical correspondent for The Daily Telegraph and science reporter and feature writer for the Times Higher Education Supplement, she currently works as a freelance science writer and journalist.
Aisling has worked on major projects assessing social, environmental and other impacts of future technologies, some of which have involved public engagement. Examples include:
Writer and analyst, WIST Programme (Wider Implications of Science and Technology): Assessing the social, environmental and ethical implications of future technologies
Researcher, Delta Scan: A database of future trends in science and technology
Writer, Sigma Scan: A synthesis of future trends across the public policy spectrum
Writer, Meeting of Minds: A European deliberation on the implications of brain science
Aisling's other specialities are the environment and the developing world. She has lived and worked as a freelance journalist in both Africa and Southeast Asia, and has written two books as the result of her travels. She also worked as a writer and web-editor for Reuters Alertnet, a news, features and information service about international humanitarian issues.
She has a degree in Chemistry and a masters degree in History and Philosophy of Science.
See more
Suzannah Lansdell - Associate facilitator and research analyst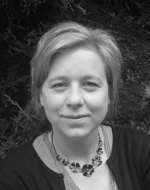 Since the early 90s Suzannah has been advising on, designing, managing and facilitating high-level stakeholder engagement projects. She spent over 15 years at The Environment Council leading and developing the Council's pioneering stakeholder dialogue work as well as working with companies helping them understand the commercial implications of environment and sustainability issues. From 1999 she held roles as Deputy Chief Executive and Development Director at the charity. Since May 2007 she has been a freelance facilitator and stakeholder engagement advisor.
Suzannah has facilitated at numerous workshops ranging from one to one conversations between stakeholders in conflict to workshops with over 100 participants. She has been involved in projects covering the spectrum from those with a high degree of contention or conflict through to visioning and strategy development work with business, government and NGOs. Issues covered have included, amongst others, genetic modification; nuclear decommissioning; sustainable mobility; oil field decommissioning; electro-magnetic fields; recycled aggregates; water directive implementation; and landscape strategy.
See more
James Martin-Jones - Associate facilitator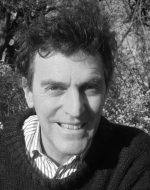 James Martin-Jones is an experienced facilitator with a successful track record of meetings and engagement processes for organisations & networks, particularly in the environment & sustainable development field.
After working as a lawyer in commercial litigation for a number of years, he took a Masters in international environmental law and joined WWF - the international network NGO focussing on conservation and environmental sustainability - where he worked for over 15 years on strategy, policy, and advocacy in a range of international fora.
During this period at WWF he became increasingly interested in the process as well as the content of negotiation and policy work. An important element of his experience at WWF was participating in, and increasingly running, dialogue processes both within the WWF Network and with other governmental and non-governmental partners.
This led to the facilitation of large group discussions in both national and international settings on a range of policy issues. Since 2005 he has been working full time as a facilitator.
Recent clients include the BioRegional Development Group, DEFRA, DFID, the Environment Agency, the European Commission, the Health and Safety Executive, Knowsley Borough Council, Schumacher College, UK Power Networks and WWF.
See more
Helena Poldervaart - Associate facilitator
Helena Poldervaart has been working in consensus building, participation and partnership development for 17 years. She works with a wide range of clients, mostly in the public and third sectors. She has extensive experience in planning and facilitating meetings, workshops, awaydays and conferences.
Whilst not specialising in any one area, Helena has worked a great deal in energy efficiency and, more recently in topics related to water.
She is a trained mediator, specialising in workplace mediation and in supported housing. She is also developing her coaching and mentoring work and enjoys providing this one to one support.
Past and current clients include:
The Energy Saving Trust
Environment Agency
Government Departments - Defra, DTI/BERR
Greater London Authority; Transport for London
Government Offices (East and South West) and various Local Authorities
City & Hackney PCT
Age UK
See more
Abdul Rahim - Associate facilitator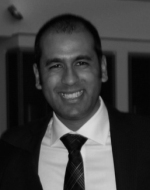 Abdul has several years experience in supporting the development and facilitation of complex, multi-party, multi-issue dialogue processes, particularly with and between local authorities, the third sector and communities. He has worked in a host of different environments using creative mediation and facilitation approaches to help parties to resolve social issues. Abdul is also a trainer in civic mediation practice, building the capacity and confidence of people to engage directly in civic structures and take ownership of issues that affect them.
Sarah Reid - Associate facilitator
Sarah is a skilled facilitator who previously worked with Dialogue by Design as a project manager between 2006 and 2011.
Sarah is experienced in working on complex and long-running stakeholder and engagement projects.
Prior to joining Dialogue by Design Sarah worked for six years at The Environment Council on a variety of stakeholder engagement projects in the fields of waste, regeneration and biodiversity. Sarah has a BSc in Geography and Geology.
Carl Reynolds - Associate facilitator and trainer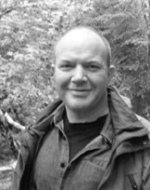 The main focus of Carl's work is the design and facilitation of multi-party dialogue processes. He works with Government (local and national), NGOs, campaigners, business, academics, community based organisations and others to resolve issues of environmental and social consequence. As well as working independently, he often works with other facilitators drawn from a network skilled in facilitation, participation, conflict resolution, process design and public engagement.
His projects in 2012 include:
Hen Harriers. With The Environment Council. Working with various stakeholders to identify solutions to the need to increase hen harrier numbers in England and maintain the economic viability of grouse moors.
Nuclear Security and Safety. Design and facilitation of global workshops for the World Institute of Nuclear Security.
Cumbria MRWS. With 3KQ. Design and facilitation of community and local stakeholder engagement events.
Ecosystems Knowledge Network. Design and facilitation of network development.
Environment Agency. With InterAct. Design and facilitation of communication skills and engagement planning workshops.
Healthy Bees Plan. Chair of Communications Working Group. Review and oversight of range of communication and information processes.
Carl also trains people to mediate and facilitate.
Carl has associate arrangements with The Environment Council, 3KQ, Dialogue by Design and People Resolutions Group Ltd. and a contract as a Sciencewise Dialogue and Engagement Expert.
See more
Sarah Ridley - Associate research analyst, writer and editor
Sarah has over two decades of experience of editing, writing and proof-reading in the publishing industry. She brings these valuable skills and the high standards of publishing to the role of research analyst, writer and editor at Dialogue by Design.
Sarah is the author of several books for children on topics such as biography, history and nature.
She holds a degree in history.
Schia Sinclair - Associate facilitator
Schia Sinclair has worked in the field of environmental facilitation for 12 years. Six of these years were spent working at The Environment Council during which time she worked on more than 120 dialogue projects in capacities ranging from manager and process designer through to mediator, facilitator and honest broker. For four years she was Manager of the Dialogue Team at The Environment Council, directing their work and overseeing all of the dialogues taking place. Since then Schia has continued to work in this field on an independent basis. She continues to work with the public, expert groups, government, regulators and interested parties in a wide range of environment related topics.
Sam Tedcastle - Associate facilitator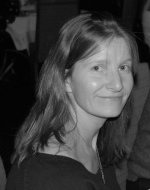 Sam is a community development expert with 15 years experience of working in the field of community development, mediation and conflict resolution, regeneration and environmental issues. Specialisms include; developing and delivering dialogue processes through macro mediation, community mediation and facilitation, participatory appraisal, community action planning, on issues such as societal/organisational change, i.e. regeneration, environmental issues, and equality issues.
Sam was appointed as Commissioner for Commission of Integration and Cohesion, which reported to Ruth Kelly Secretary of State for Communities and Local Government. The final report "Our Shared Future" was published in June 2007.
See more
Penny Walker - Associate facilitator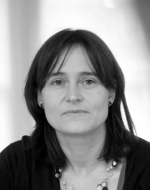 Penny Walker is an independent facilitator, specialising in helping people talk and listen to each other around sustainable development topics. She also trains facilitators, with particular emphasis on stakeholder engagement and organisational change.
Projects include facilitating and informing the development of sustainability strategies, tailor-made training to build skills and understanding, structured workshops where effective action plans can be created and agreed, consultation processes and dialogue with stakeholders, and one-to-one coaching to develop excellence in facilitative approaches and organisational change.
Clients include multi-national companies, world class educational institutions, environment and development NGOs, local national and international governmental and public service bodies, and other facilitators and sustainable development consultants.
She is an Chartered Environmentalist, a Full Member of the Institute of Environmental Management and Assessment (IEMA), and a Fellow of the Institute of Business Consultancy (formerly the Institute of Management Consultancy). She writes regularly on conversations, listening really well and behaviour change in the cause of sustainable development, including the 'engaging people' column in The Environmentalist. Her book, Change Management for Sustainable Development, was published by the IEMA in 2006, and she edited the sustainable development special edition of Organisations and People in November 2007.
She works regularly with a variety of specialist teams, including Dialogue by Design, 3KQ, Forum for the Future and the Cambridge Programme for Sustainability Leadership.
Penny Walker lives in North London with her family, where she is also the Chair of Growing Communities, a literally ground-breaking social enterprise creating an under-the-radar sustainable local food system in Hackney.
See more
Diane Warburton - Associate writer, researcher and evaluator
Diane is a writer, researcher and consultant on public and community participation; and specialist in evaluating community, public and stakeholder engagement. She is a Founding Partner of Shared Practice, established in July 2002 and an Honorary Fellow of University of Brighton.
Examples of her recent work include:
Evaluator for the Department of Business, Enterprise and Regulatory Reform's major consultation on the future of civil nuclear power in the UK (2007 to date)
Evaluator for Defra's public consultation on climate change (2007 to date)
Evaluator for the Research Councils UK programme of public consultation on priorities for future energy research (2007 to date)
Evaluator for the Human Fertilisation and Embryology Authority's programme of public consultation on the potential research use of hybrid and chimera embryos (2007 to date)
Evaluator for the Academy of Medical Sciences programme of public dialogue and engagement on brain science, addiction and drugs (2006 to date)
Consultant to WWF UK education team on community participation and local sustainable development programmes (1993 to date); currently including work on evaluating a community-led approach to sustainable consumption / lifestyles
Lead consultant to the Environment Agency on several projects to develop and support a social policy framework for the Agency, and to produce guidance on working with communities and stakeholders (2001-2007)
See more
Lynn Wetenhall - Associate facilitator and trainer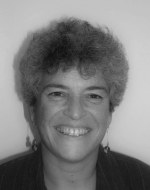 Lynn is a well known consultant in the field of stakeholder engagement. In addition to being a highly experienced facilitator, she has expertise in the fields of partnership and collaborative working and cross-organisational strategic planning.
As well as her consultancy work, Lynn is also a professional trainer, using varying forms of learning, from 'classroom' training, through to mentoring and action learning approaches.
Coming from a background in sustainable development and having worked extensively with public, private, voluntary sectors, Lynn's key motivator is helping organisations talk to each other and work together better.
See more
Hannah Wynne - Associate research analyst, writer and facilitator
Previously a senior project manager at Dialogue by Design, Hannah is a freelance community and stakeholder engagement consultant and writer with experience on major projects across the public, private and third sector.
Since 2010 she has worked within a number of full-service communications consultancies, providing stakeholder engagement and consultation advice within the broader communications setting. From 2011 to 2013 Hannah successfully set-up a dedicated engagement practice within a major international PR agency, advising on knowledge sharing, best practice and consultation delivery across the business. She has worked across many sectors including infrastructure, health, energy, equalities, community development and waste for clients in both local and national projects. She holds a BSc in Biology.
See more